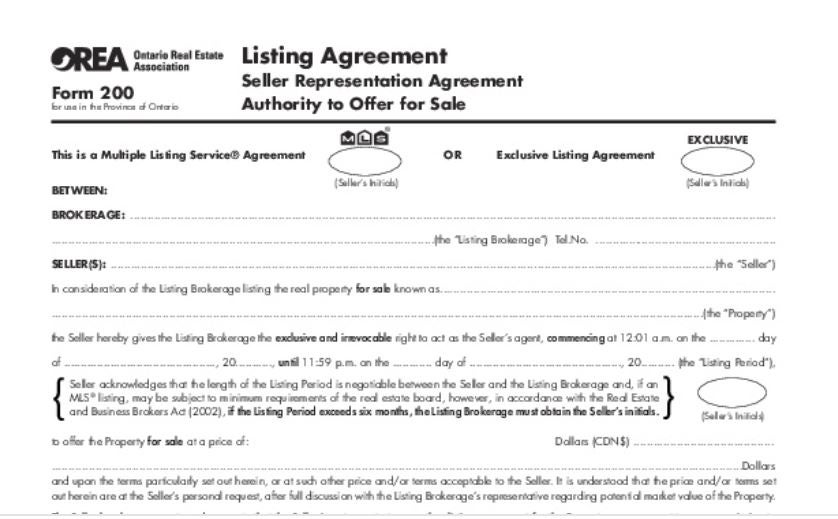 In Ontario, to list your property on the MLS, you will likely sign a Listing Agreement with a real estate brokerage.
This formalizes the brokerage/client relationship to list a property. There are 2 options on a Listing Agreement to list the property on MLS or as an "Exclusive Listing" --MLS is what most of us are used to, with other agents/realtors able to show the property to potential buyers, and bring an offer to your agent. The Exclusive Listing option gives that particular agent/brokerage the right to sell your property WITHOUT exposing it to all other agents and the general public on MLS. Sometimes a realtor may ask to have the 'exclusive listing' for a week or 2, try to sell it on their own, and then switch to the MLS listing for full exposure to the most potential buyers. There is little benefit to the property owner to have an Exclusive Listing, so if someone suggests this route, you should get details on the rationale.
Like all contracts, you need to read it through, ask for clarity if needed, and your realtor should explain it thoroughly to you, without any pressure to sign. The 'devil is in the details' --make sure you know what you're committing to, and move forward confidently with the realtor you choose.