Real estate commissions can be large dollar figures paid to listing and selling real estate brokerages. There are reasonable people who think "Why would I pay that kind of money to a realtor?"  Some people won't pay the commissions to a real estate brokerage, or will do virtually anything to avoid these costs. There are many, many discount brokerages and companies dedicated to taking the consumer's money promising savings on their sale.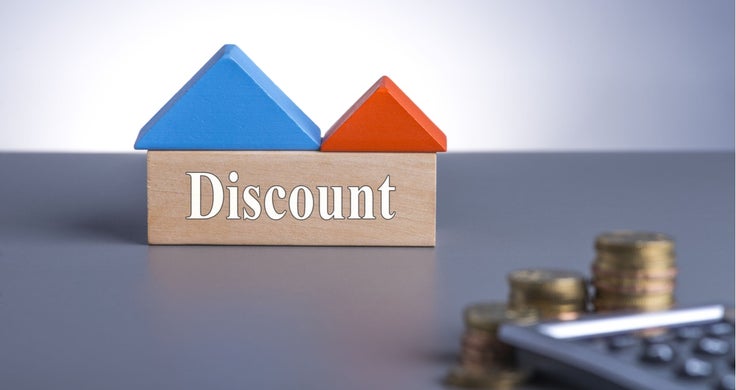 What prompted me to write this post is my recent experience working with my own clients buying a property advertised with PropertyGuys.Com -- Note: I have helped my own buyer-clients with ComFree, Purple Bricks, Property Guys and other partially private sales before. This is not my first time dealing with private sales, discount brokerages, or real estate marketing companies.

My clients, who had been looking for a suitable waterfront home, called me about a property for sale that they saw on a friend's Facebook post. They were excited, and, wanted to see the property in person ASAP. I was able to get a showing for my clients to see the property through the homeowner. My clients loved the lot, location, but saw many 'red flags' related to the condition of the house and grounds. We submitted an offer, conditional on inspection,  I negotiated with the homeowner and property-guys rep so that I would get paid by the seller, and we eventually got an offer accepted. During this process (the offer negotiation), it became clear that the Property Guys rep was helping the seller with some paperwork, but was unclear to me who was 'representing' the seller and for what services. 
The sale eventually closed a few months later, with many problems leading up to completion date, very little support from the Property Guys representative, leaving the issues to be dealt with by me, and lawyers for both parties. My buyers were left with a very bad 'taste in their mouth' towards the sellers and their chosen representatives.
My main point is that you should not expect timely help or great service from a company that you are contracting for minimum services, and that 
a seller's choice to work with this type of company can effect the buyer as well.
 If you are contracting with a licensed realtor for full 'client' representation you should have an expectation of timely service, them working in your interest, being insured, and ready to deal with problems if they arise (which they often do in the last few weeks before closing). 
"We are not real estate brokers nor agents. We represent neither the buyer nor the seller. We do not trade in real estate. We neither warranty nor make any representations as to the outcome of a property sale."
Since some Property Guys.Com representatives are now registered real estate agents, it makes it even more confusing to the public (and to other agents) about who is 'listing' the property when a sign is placed on the lawn. Buyer and Seller beware, BE INFORMED, don't be wowed by a fancy website, promises of easy dollar savings. ---Professional service can save you much more money than a flat-rate discount. If you're thinking of selling; consider interviewing a full-time agent/broker. If you're not satisfied or comfortable with that individual or team, interview more! Don't settle for what you think is the cheapest, because the promise of savings may be an empty one.