Real estate commissions can be large dollar figures paid to listing and selling real estate brokerages. There are reasonable people who think "Why would I pay that kind of money to a realtor?"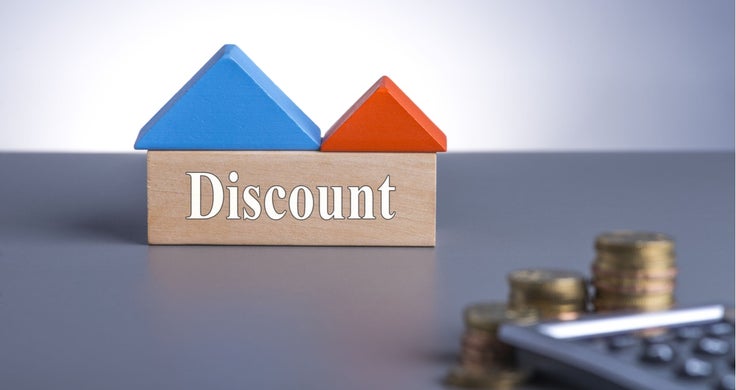 As a professional, full-time realtor, with plenty of clients, I'm not concerned about discount brokerages and For-Sale-By-Owner (FSBO) marketing companies. Only about 6% of homeowners attempt to sell privately and only 3% are succesful in selling without a realtor involved. I'm confident that I bring excellent value to both listing and buyer clients.
What prompted me to write this post is my recent experience working with my own clients trying to buy a property 'listed' with PropertyGuys.Com
My clients, who had been looking for a suitable waterfront home in Muskoka, called me about a property for sale that they saw on Facebook. They were excited, and, asked if I knew anything about the property. I happened to have been to that property a few months before, discussing listing the property. The sellers made it very clear they didn't really value the services of a realtor, wanted a discount on commission, etc. I had discovered at that time that the property was very complicated from a real estate perspective, and tried to warn them that it was not going to be easy to sell, that they would need professional help.  They chose to use PropertyGuys.Com, put up a sign, had pictures taken, and contracted with a PropertyGuys franchise owner to help them.

I was able to get a showing for my clients to see the property, they loved the lot, location, but saw many 'red flags' related to the condition of the house and grounds. We submitted an offer, conditional on home inspection, I negotiated with the homeowner and property-guys rep so that I would get paid, and we eventually got an offer accepted. During this process (the offer negotiation), it became clear to me that PropertyGuys.Com was somehow representing the seller without actually representing them as a realtor. --- the representative would not show me anything to prove that he was actually representing the sellers, but instead insisted that he was, saying that he had full authority to negotiate on thier behalf. I cc'd the seller on interations with the PropertyGuys rep until a deal was hammered out. The seller was texting me, emailing me, never cc'ing his 'agent' from ProeprtyGuys, much to the PGuys rep's annoyance. The seller clearly seemed to think he was selling the property himself.

My clients and I attended the home inspection, made a list of deficiencies on the home and property, got agreement from the seller to fix those items by a certain date, and formalized it with an Amendment to the Agreement of Purchase and Sale. Two MONTHS LATER the list of items had not been completed by the seller. The roof work promised in June, had not been completed, building permits not closed, rain had leaked inside. The Seller had not taken the timing of the contract seriously and was in violation of the agreement. Lawyers got involved, I'm spending lots of time and energy communicating with, and advocating for my seller... but virtually no help from the Property Guys representative. He's not responding to messages and emails in a timely fashion, his 'client' (the seller) is not communicating with him, and the PG rep won't meet me at the property for inspections/visits to help. After many interactions between by buyer's lawyer and the sellers' lawyer, the seller grudgingly agreed to complete the work promised, give up some money for the deficiencies. My buyer client's financing was in jeapordy because of the incomplete permit on the house, associated work. Closing dates needed to change, costs and inconveniences, bad blood. Property Guys silent, no part of the solutions.
As closing day approched, it became clear that the problem seller may have trouble with thier purchase of another property --(my people were buying from them, they were moving to another property.) Their Property Guys representative who was also their PG Direct Realty realtor became VERY interested when there was a clear risk that his seller would default on this other purchase, and wanted to be kept in-the-loop, was interested, etc. His 'client', the bad seller, became a nightmare for his own purchase, delaying closing, moving into an empty house illegaly, and my clients had to wait a full 24hrs for access to their new home after paying for it in full. --- in summary this bad seller/buyer represented by Property Guys caused huge issues, costs, problems for 2 other families (besides his own), and then was given some sort of cash-back/rebate from his PG Direct Realty realtor. Not worth it for anyone involved. In this case, the PG Direct and PropertyGuys customer/client got a relatively low purchase price for their property, had much higher legal bills than normal, and risked lawsuits at both ends of their sale. Not worth any discount offered.
Property Guys website states 
"We are not real estate brokers nor agents. We represent neither the buyer nor the seller. We do not trade in real estate. We neither warranty nor make any representations as to the outcome of a property sale."
For this real estate experience, there was no way to differentiate between Property Guys 'listing' the property and PG Direct Realty representing them, except for (what is probably a legal technicality) when the Property Guys representative is ALSO a registered Realtor. -- very confusing for all parties. Buyer and Seller beware, be informed, don't be dazzled by a fancy website, promises of easy savings. ---Professional service can save you much more money than a flat-rate discount. (rant over)